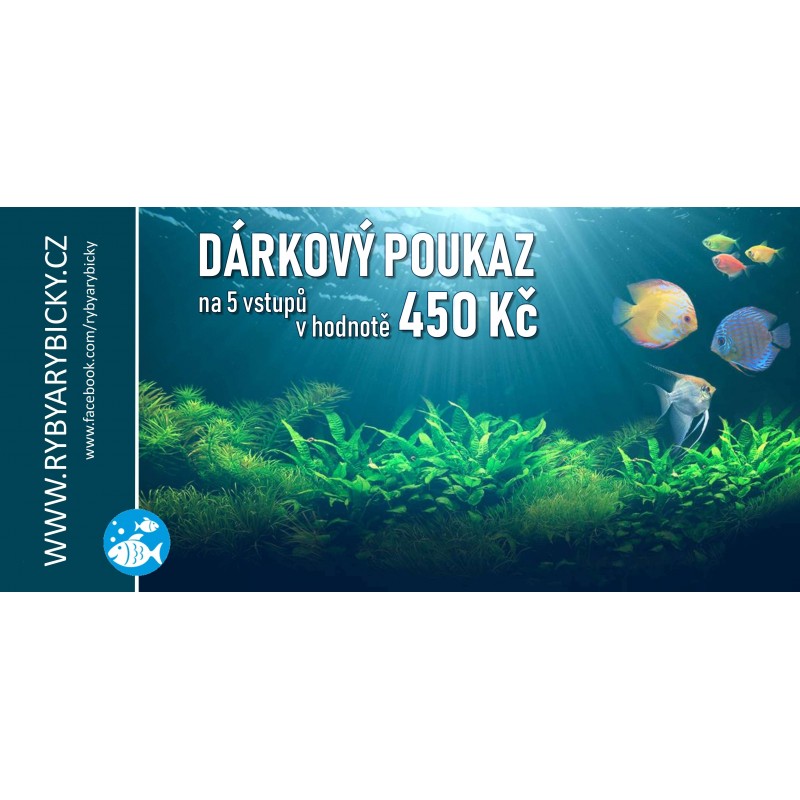  
Voucher for FIVE tickets
Voucher for RYBY a RYBIČKY in value 450 Kč.
The best Chrismas gift for aquaristic begginer or professional. After purching we will send you to your email gift voucher with sale code, which after you use in our online shop for buying prior ticket (90 Kč). Code is valid until 30th of July 2024 - You can choose any 5 tickets during this period.
Online tiskets have prioroty for entry than tiskets by cash.
More Information on www.rybyarybicky.cz
We look forward to you!

Better prices than in pet store

Quality animals directly from breeders

Recommendation directly from breeders
Data sheet
Fish directly from breeders

Yes

Flowers Directly From Growers

Yes

Suitable For Aquaristic Beginner

Yes

Suitable For Professional aquarister

Yes

Aquaria and equipments

Yes

Quality Feed With Better Prices

Yes

Free Professional Consultation

Yes

Quality Roots

Yes